Educational Apps Worth Your Kid's Attention
If you have children of your own, you will know the struggles of balancing fun and discipline. Especially when it comes to smart devices, kids become entrenched, and implementing limits can quickly turn to a drama. Even though time limits are important when it comes to smart device use, we would like to suggest a diplomatic solution – educational games. Learning apps for kids can be a great way to make learning fun, entertaining, and efficient in broadening their horizons. In this article, we will show you the best current educational games for kids that are sure to spark their enthusiasm. Fun is best enjoyed in comfort, and this beautiful and cozy baby gear is the one that brings it!
The Top Educational Apps to Keep Your Kids Entertained
Duolingo
Duolingo is one of the best free apps to help in learning a new language. It is simple and offers a fun-oriented approach to learning new words. The options for languages include English, Irish, Italian, French, Dutch, German, Danish, and Spanish. It is completely free to download and is sure to keep both parents and children entertained and learning. In-app purchases are kept optional.
DragonBox
Dragonbox offers free educational games for kids to learn math, algebra, and geometry. It includes five learning apps that cover a considerable amount of knowledge. The lessons range from simple math for youngsters, to fairly advanced levels that can manage to present a challenge.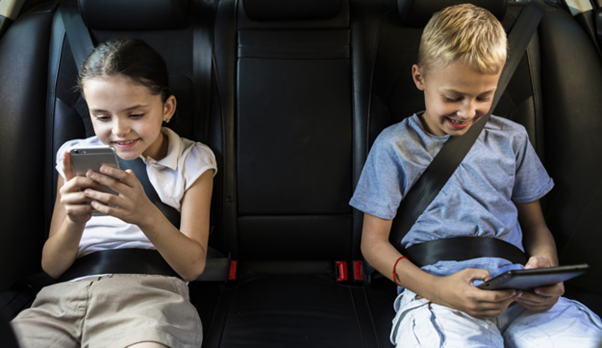 YouTube Kids
Among the all-time top apps, YouTube has created a specially curated franchise for kids. It focuses on giving kids a huge array of educational and entertaining videos to inspire intellectual growth. It is great that children can navigate the many options by themselves, giving them a sense of controlled freedom that is overall productive and beneficial.
Science 360
Created by the National Science Foundation, Science 360 is a fascinating way to explore and attain great insights on engineering, advanced scientific concepts, and novel facts. The content is high-quality and updated every week. However, the app is exclusive to tablet users. One of the coolest features of the app is that kids get to explore images in 3D, and from every angle.
PBS Kids Games
The top runner when it comes to free educational games is PBS Kids Games. Your child might already be familiar with certain PBS characters from shows like Sesame Street, Clifford, the Big Red Dog, or Molly of Denali. They help in-game to find shapes, unravel puzzles, learn to count, and hunt historical figures in the museum. This app is a great allrounder, as it covers an incredible array of topics, and can even be interesting for adults too. Just click the "grownups button." You will find games that develop emotional intelligence, scientific knowledge, and literacy.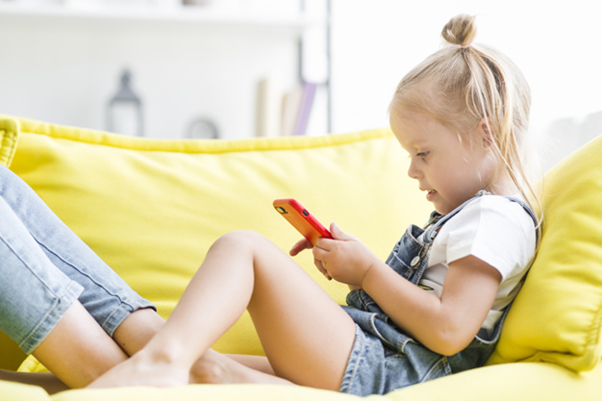 Knowin
If your kid has a knack for getting into programming languages, Knowin is a perfect way to get started. The lessons cover the basics of Bash, Swift, Python, and JavaScript. Once the introductions are covered, and if your kid enjoys the concepts, advanced lessons are also available. Programming is considered one of the best jobs to secure a high income, and Knowin is a great way to get started early on.
Libby
If your child loves reading, he will surely enjoy the app, Libby. As libraries are currently closed, Libby offers the same service, just online. One can choose from countless books, audiobooks, and ebooks to get fresh reading material on the fly. No subscription is required to get started.
Superhero Comic Book Maker and Draw and Tell
These apps are great for kids who love to learn about art. They teach about drawing and have various exercises to tune your child's drawing abilities. It encourages kids to scribble away, fill in colors, and create drawings that can be later saved. They can scribble to their heart's content without wasting walls or papers. That sounds great in our books!
Super Stretch Yoga
If you need your kids to get a little more active, but in a relaxed way, Super Stretch Yoga is a great solution. It teaches kids entry-level yoga poses or simplified modifications on the further advanced stuff. Getting your kids to love yoga from early on is a fantastic feature to achieve, and this app will help you with that.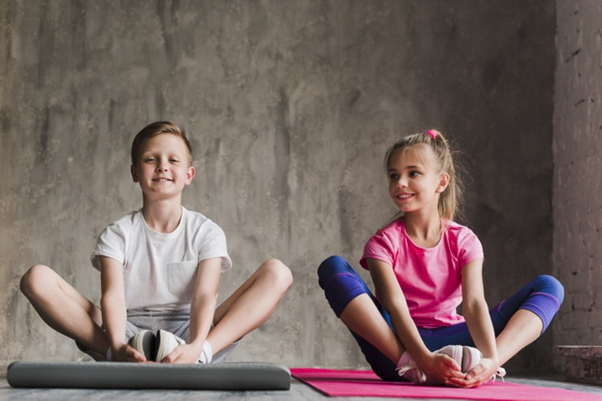 We hope that you discovered some new educational apps from our list that will bring your children loads of entertainment. They will provide fantastic content to keep your children busy and learn, making screen time more productive and valuable. If you have any educational favorites of your own, please share your best apps in the comments. We are eager to hear what you have to say!